BARI-SHIP2023(IMABARI MARITIME FAIR) exhibition successfully concluded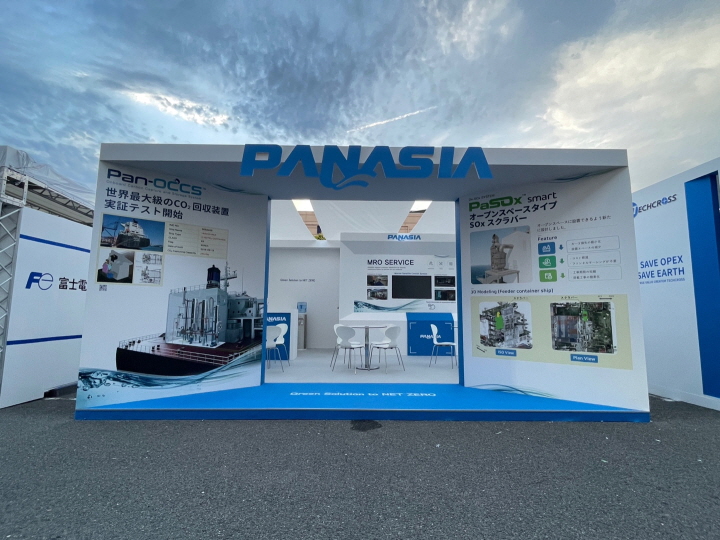 Bari-Ship exhibition and conference is held in the city of Imabari, home to the largest cluster of maritime-related industries in Japan. The city's importance in this sector cannot be overstated – shipbuilding companies headquartered in Imabari account for one-third of all commercial tonnage built in Japan each year, while its shipowners control one-third of Japan's ocean-going fleet. That's why, every two years, Japan's shipping industry gathers in Imabari to see the latest developments in maritime technology and to talk business.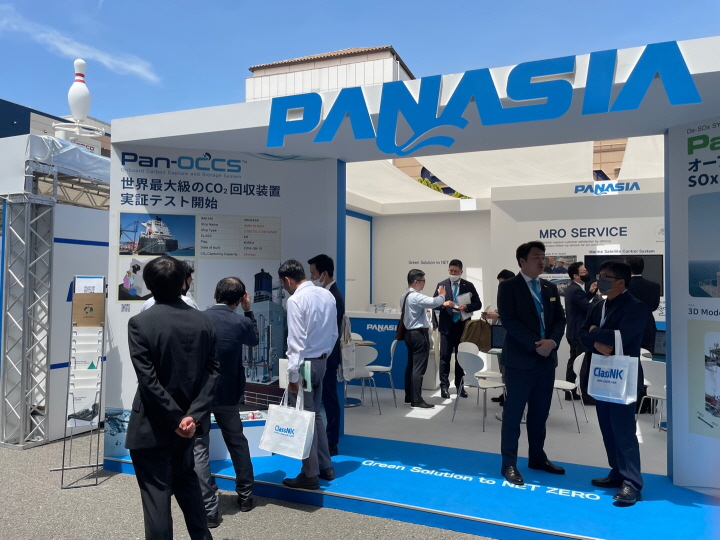 The BARI-SHIP exhibition, which was held for the first time in 4 years due to the corona pandemic, was successfully concluded with 350 companies participating this year and about 16,500 visitors attending. Panasia has also continued to participate in exhibitions since the opening of Bari-ship, introducing new products, and presenting products through seminars so that customers can better understand new items. The exhibition was attended with the main theme of decarbonization, and in particular, the OCCS(Onboard Carbon Capture System) to be installed in HMM's 2.100 TEU was heavily promoted.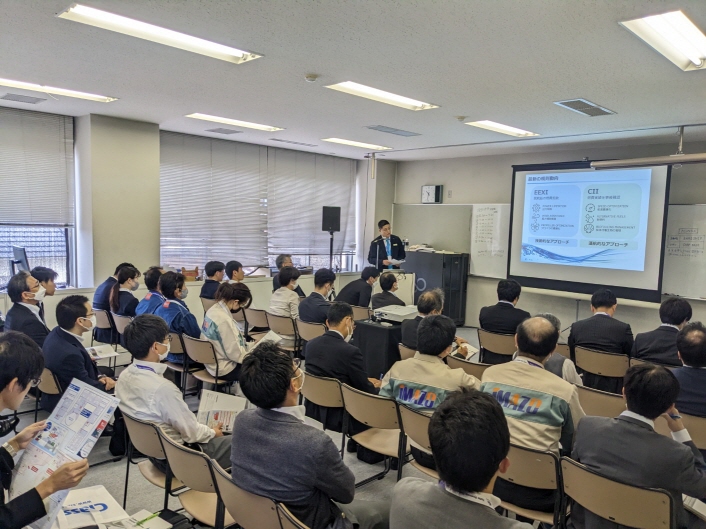 At the seminar, the theme of "Exploring pathways for Decarbonization in shipping, Implementing Onboard Carbon Capture System" was successfully completed on the 23rd (Thurs.) and 24th (Fri.), the opening days of the exhibition.
Visitors to the Panasia booth, including seminar attendees, were very interested in decarbonization and came to the booth to ask for explanations about the products and the rules. Many Japanese companies attending the Imabari exhibition had not yet done much publicity about decarbonization, and were only exhibiting on existing products. That's why there was a lot of interest in Panasia's new item, and it seems that the test will be completed with HMM Shipowner's OCCS demonstration facility, and if more data is obtained, it will be possible to provide the necessary information to the customer.   
** OCCS : Onboard Carbon Capture System