Ship Demolition Market Outlook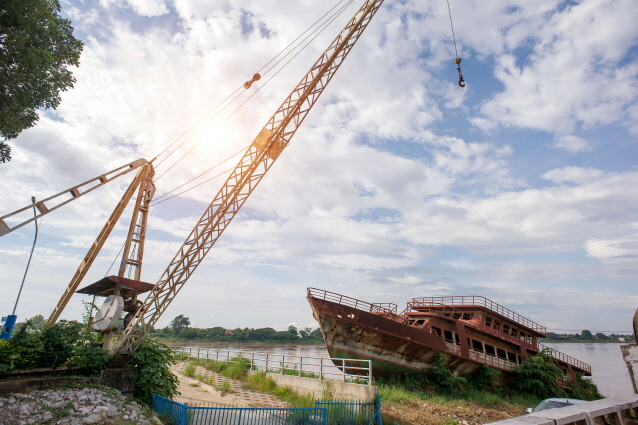 Ship dismantling is the act of recycling ships that have lost their own functions or are difficult to operate, or dismantling ships to secure scrap metal and parts that can be sold. About 95% of the resources generated when dismantling ships are recyclable, and the durability of ships is generally calculated as 23 to 30 years.
Due to IMO ship carbon emission regulations and ship aging, the supply of ships subject to dismantlement is expected to increase. Especially MSI UK predicted the dismantling of the three major ship types (dry cargo ships, oil tankers, and container ships) at 14.6 million DWT in 22 years → 31.97 million DWT in 23 years → 80.76 million DWT in 24 years, respectively.
The actual dismantling amount is flexible depending on the limited yard capacity and the change in fares by ship type. GMS, the world's largest Cash buyer, currently estimates the maximum annual ship dismantling capacity of the three major ship dismantling countries (Pakistan, Bangladesh, and India) at about 10 million LDT. If this is converted into DWT based on Panamax Bulker, it corresponds to about 74 million DWT, which is less than the 2024 dismantling forecast above.
In particular, considering the reduction in dismantling capacity due to economic deterioration in Bangladesh and Pakistan, it is questionable whether the dismantling yard capacity will be able to fully cover the increase in the supply of ships subject to dismantling. Bangladesh and Pakistan currently have low utilization rates for dismantling yards due to L/C-related regulations. In India, about 90 to 95 recycling facilities have been certified by the IMO Convention, but in Bangladesh, only one has been certified. If ship dismantling is limited around IMO-certified dismantling yards, the supply shortage of eco-friendly yards that can be dismantled intensifies, which is expected to worsen the supply and demand imbalance in the dismantling ship market.
On the other hand, the supply of ships subject to dismantling exceeding the dismantling capacity is expected to cause a drop in vessel prices of demolition vessels and ultimately limit ship dismantling. In fact, the dismantling of ships is likely to be less than expected by market forecasting agencies such as MSI, which is expected to slow the decline in ship supply and act as downward pressure on the index of marine market.